Mini Biomat as a Foot Warmer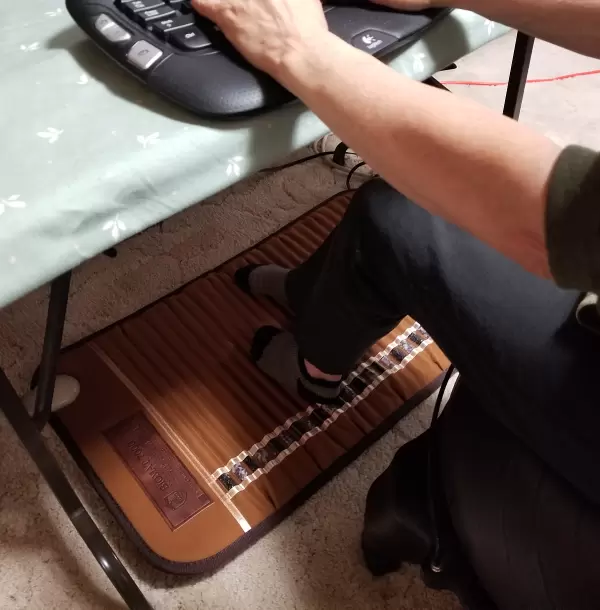 Place the Mini Biomat under your desk for an awesome foot warmer. Do your feet hurt? Are you always cold? Do you want something to make you feel great? This might be for you. You can have a spa session while you are at work.
My feet were sore, and I wanted a little heat. Specifically, I wanted a tuned infrared heat. After using this for a month, it is now a permanent accessory for my office. My feet feel wonderful. The soreness is gone.
What I have noticed is that just by putting my feet on the mat, my whole body is warmed.
I use this mat with my bare feet or socks and set the mat to the highest temperature. You can use the quilted pad or the Germanium Power Pad on top of the mat.
Take your slippers to the office, and then take them off when working at your desk.