The Quantum Energy Pad is an Awesome Blanket
With a desire for a warm blanket, we experimented with a Quantum Energy Pad. Since we first posted this, Richway released the
Bamboo Silk Comforter
. The comforter would be our fist choice, unless you need a smaller blanket.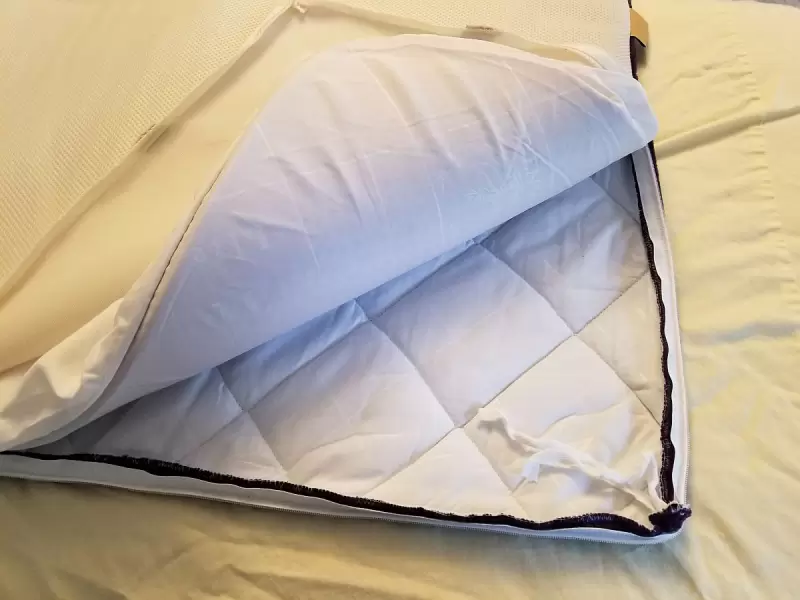 The Quantum Energy Pad has been, for many, a must-have accessory for the Bio-Mat. The Quantum Energy Pad brings not just a new level of comfort but a new level of therapeutic sleep.
Typically, the Quantum Energy Pad is placed on top of the Bio-Mat. An internal Bioclay memory foam provides a cushion.
The therapeutic value comes from an organic compound extracted from peach and grape seeds. Peach and grape seeds happen to resonate at the optimum frequency of the human body. Using an organic compound extracted from these seeds, along with amethyst powder, creates a field that assists the body to come to a more healthy frequency.
There seems to be a mental relaxing component. Our studies have shown that the Quantum Technology affects brainwaves. One of the frequent comments from users is that it affects their dreams.
With a desire for a warm blanket, we experimented with a Quantum Energy Pad. We removed the inner liner that contains the Bioclay memory foam and used the shell for a blanket. Simply untie the corners and remove the inner padding. This is the same thing you would do if you were going to wash the Quantum Energy Pad.
Remove the center Bioclay memory foam.
Place the fuzzy side down on top of you. If you have two Quantum Energy Pads, you can make a Quantum sandwich.
After sleeping with this combination for a month, only one word comes to mind: Awesome!!!
Our experience is that dreams are easier to recall. This may mean this is increasing our REM sleep. Much more research is needed.
We will continue to experiment. We might even suggest using the Bioclay memory foam under the quilted pad that comes with your Bio-Mat, and the Quantum Energy Pad shell on top. If you experiment with this, let us know your experience.