Amethyst Tourmaline BioPillow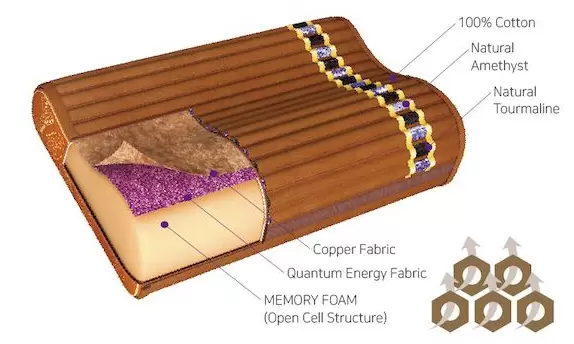 The Amethyst Tourmaline Bio-Pillow has unique properties to complement your Biomat. The BioPillow has uses chemical-free memory foam wrapped with amethyst and tourmaline crystals, copper fabric, Quantum Energy material.
Note that the pillow is not heated. It has been designed to keep the head cool while the body is being heated, an important Ayurvedic health concept. The crystals carry the energy of the Biomat.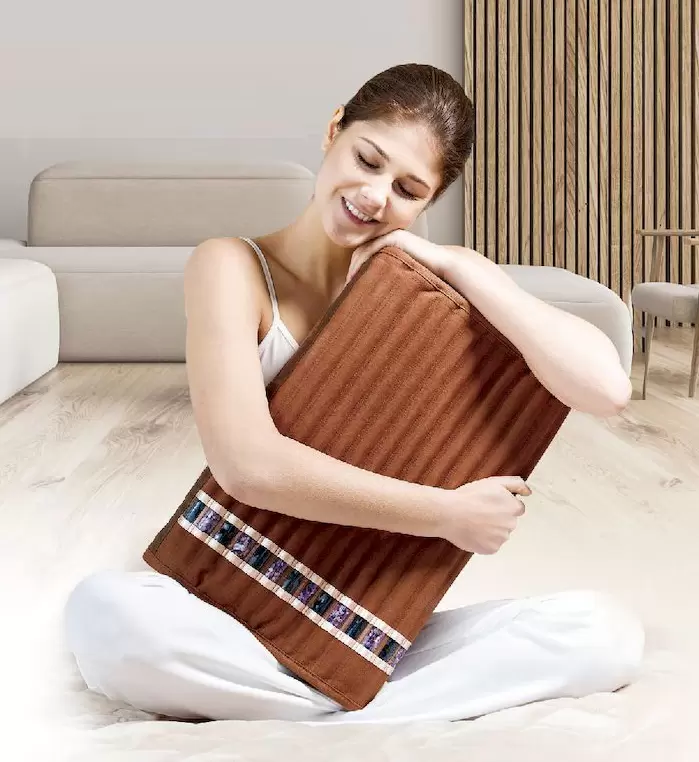 The crystal wrap may be removed and used separately. The wrap is zippered and can be removed to use as a body wrap for chest, stomach, arms, and legs. You can do muscle testing and when you simply touch the pillow, you will be stronger. This is something you need to experience yourself.
When you use a BioPillow with your Bio-Mat, place the Quantum Energy Pad on top of the pillow. This will make your headrest soft and cushy as well.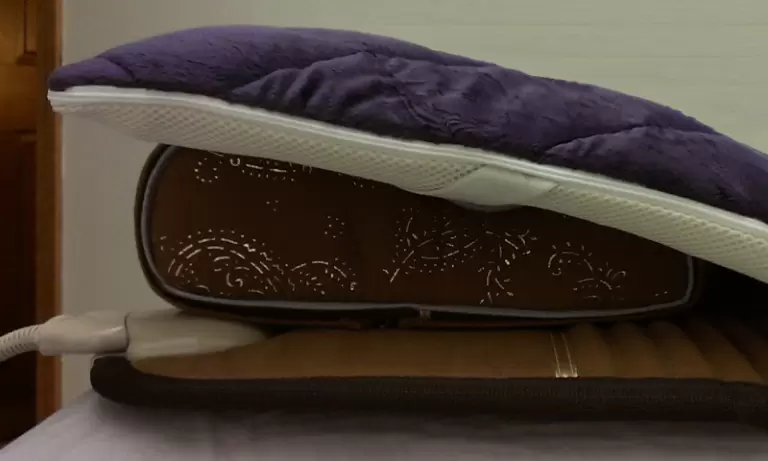 The BioPillow is absolutely essential for quantum healing. Its therapeutic shape is designed to provide important neck stabilization. Channels of amethyst and tourmaline crystals in the wrap carry Biomat energetics deep into cerebral spinal column and brain stem.