Ridgeway Biomat - Wrong Name
Some people are confused about who actually manufactures the Bio-Mat. The manufacturer is not Ridgeway Biomat, or Ridge Way International biomat. Sometimes people get confused with Ridgeway Manufacturing Corporation, that is a completely different company. Ridgeway is a company that manufacturers quality hardware such as U-bolts, Eyebolts, O and D Rings, etc., since 1879.
The company that manufactures the Bio-Mat is known as Richway International, Inc., headquartered in Honolulu, Hawaii. Richway International sells Bio-Mats through independent distributors like us. The Bio-Mats are actually manufactured in Korea, where the gemstone quality amethyst is mined.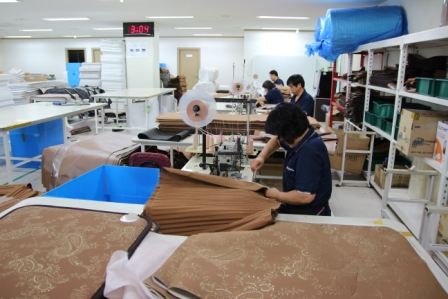 Benefits of Richway Biomat Include
Relieves minor muscle pain in areas where applied
Increases blood circulation in areas where applied
Reduces stress and fatigue
Soothes and relaxes
Eases minor joint pain, and stiffness
Supports the immune system
Reduced inflammation (where applied)
Increased tissue oxygen (due to increased circulation where applied)
Promotes restful sleep for those with occasional sleeplessness
Temporary relief of muscle spasms
Negatvie Ions
Useful Links for More Information