Biomat Professional 7000mx


The Biomat Professional combines the power of a tuned frequency of infrared, negative ions, and amethyst/tourmaline crystals. The crystals modulate (alters) the waveform, creating increased bio-availability of the Biomat energy.

Professional Discount
For those with certificates or licenses in the health care field, US military veteran documents, or first responders, a $100 discount is available from the manufacturer. If you qualify for this discount, you will need to submit a copy of your license or documents to process your Biomat order.
Click to view requirements for the Professional Discount.
Features
The Professional Biomat provides all the therapeutic benefits you would expect from a Biomat.
Increased relaxation
Relieved muscle soreness
Arthritis relief
Improved workout recovery
Supporting the immune system
Relieving stress
Keeping warm
Travel Suitcase with Wheels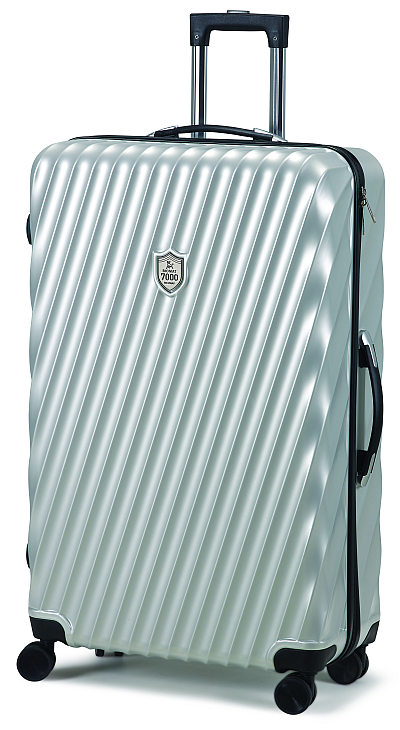 The Professional Biomat comes with a hard-side travel suitcase with wheels, and a 100% cotton quilted cover, and a controller. The carry case allows you to take this mat on the road.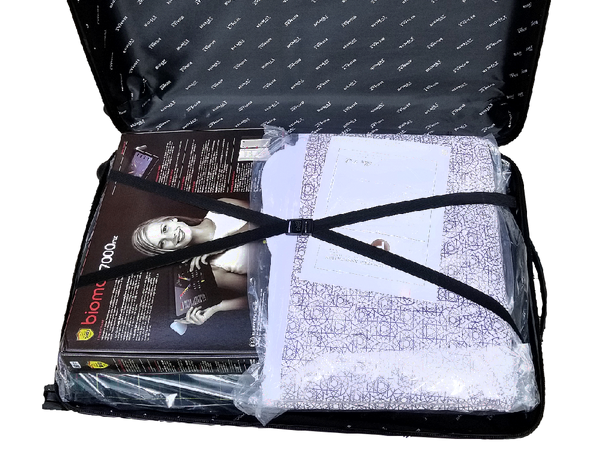 Controller to Set Temperature and Time
A controller is included that allows you to set the temperature and time, as well as turning it on and off. The temperature can be set from 95 to 158° F (35 to 70° C). If the temperature is set above 113° F (45° C), as a safety feature, the Biomat temperature will drop to 113 degrees F after four hours. The time can be set for 2, 4, 8, or 12 hours. See this article on using the Professional Biomat controller.
Quilted Pad for Your Biomat Professional
A bacteria-resistant quilted cotton pad is also included. The pad also uses the Hideo energy pattern.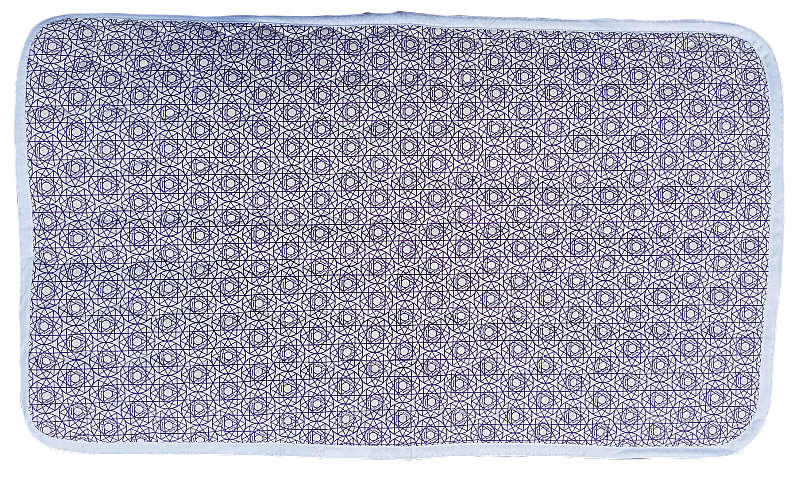 Great Accessories for Your Biomat Professional
You may also like the Germanium Power Pad 187™ to use with your Amethyst-Tourmaline Mini Biomat. This provide a waterproof cover and increased intensity of the infrared.
The Quantum Energy Pad is a wonderful accessory for your Professional Biomat. The is especially useful for sleeping.
Pets and Your Biomat Professional
Remember, pets also love these mats. You will often have to fight them for space on the mat.
Two Voltage options for Your Biomat Professional
The Amethyst/Tourmaline Professional Biomat 7000mx comes in two voltages (110 or 220 volts). Make sure you order the mat for the voltage in your country.
Specifications
Biomat Professional Specifications

Size
700 x 1880mm / 27.56"x74"
Net Weight
13kg / 28lb Without Controller
Temperature Range
95 to 158° F (35 to 70° C)
Timer
2, 4, 8, or 12 hours
Electric Consumption
160W
Voltage
110 or 220 AC
Performance Temperature
35-70° C / 95-158° F
Amethyst/Tourmaline Size
5mm - 12mm
Amethyst Color
Natural Violet Clear
Cut & Shape
Tumbled
Polariscope Test
Dr
Refractive Index
1.544-1.553
Fluorescence LW
No Refraction, Natural factor